Free offer for spring cleaning
By Mark Ortiz, Stone Restoration Specialist
Spring is here! And spring cleaning begins whenever you are ready to tackle the dirty stuff. You noticed the dirty cabinets and door jams, so out comes the Mr Clean Sponges and an array of other cleaning products.
So, do you like cleaning shower soap scum and hand scrubbing dirty grouts? I didn't think so. Let us help you get started!  And not only will we help you get clean, we will also offer you 2 free services. Read on....
As always, we at PGS thank you for being your first choice in stone and tile care. Your support and your referrals mean the world to us. Let me know if I can help you with any of your stone care needs.  
Mark Ortiz - Owner
---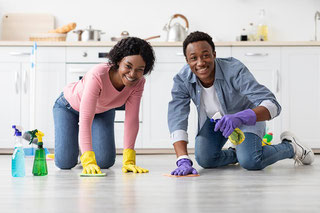 WHAT'S YOUR DIRTY OR DAMAGED AREA?
I know you have at least one of the following areas in your home you don't want to clean or repair. Take a look at this list and prove my bias thinking wrong :)  
You have.....
Dirty tiles ands grouts
Soap scum and minerals deposits on your shower
Dull and etched marble tops
Cracked grouts, caulking and epoxy joints
Dirty travertine floors inside or outside
Lack-luster kitchen countertops
That small crack or chip you haven't addressed 
Greasy backsplash behind stove (oh you haven't felt that yet?)
Worn and ugly stainless steel sinks
Dirty and damaged exterior bbq countertops
So, did I get at least one of your dirty areas right? 
---
THE ESTIMATE                                          
Ok, so which one are you going to do first? Let us help you figure that out. We can come in and give you a free estimate for each area you might want cleaned or fixed. Then you can decide which areas you want to do and which areas you want us to do.  And this is not even the free offer! 
---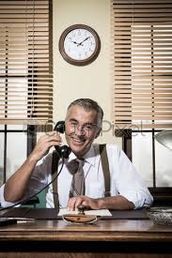 HERE'S THE 1ST FREE OFFER!
I'll make you the most amazing offer...whatever surface you don't want us to do, I'll give you my personal and professional tips on doing it yourself. Hey, I pride myself on telling the truth, and giving sound advise. Let me know how I can help you.
It's a win-win!
---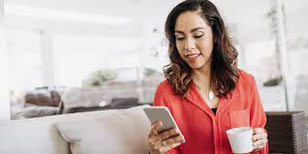 HERE'S THE 2nd FREE OFFER!
And there's more!  I'll even make you another great offer. If you call before April 30th and just make an appointment for that free estimate before May 30th, WE WILL GIVE YOU EITHER A FREE STAINLESS SINK POLISHING OR KITCHEN TOPS* RESEALING WITH ANY WORK OVER $700.
You just need to reply from this email, or the comment section below and say, "I would like to schedule an estimate."  If you do this, we will either give you a free stainless steel sink polishing or a free granite top sealing with any work over $700.  There's nothing to lose when you just make an appointment. 
Call Today 714-999-2961
---
 FINAL THOUGHTS
 OK, I've showed you my cards...you calling or folding?
Thank your for supporting us and keeping us working through these uncertain times. We all here at Perfect Granite Solutions really appreciate you.
Mark Ortiz - Owner
Pass this useful information to your staff and everyone associated with the stone industry. Let us know if you want to be added to our Monthly Education Newsletters. Do you have a topic that the industry needs to know about? Email it to me: mark@perfectgranitesolutions.com