somebody wake me up from this nightmare soon!
By Mark Ortiz - Stone Restoration Specialist / novice blogger
I'm Baaack. The classic line from actor Jack Nicholson in the 1980 horror movie, The Shining. A twisted man who reeks fear and the suspense of evil mayhem around every corner. I'm not sure if this sounds me or some of the evil characters in the epic reality show called 'America 2021.' 
I presume some of you couldn't wait for my return while most of you enjoyed the break from my balderdash comments and opinions. I have to say, the last several months have been mind-altering and there seems to be more to come.  Take a walk with me down memory lane and see how life used to be and how consequences impact us all. 
I know my newsletters can be long, but the purpose is to get us thinking past our "narrow information channels" listen to others and make more conclusive decisions regarding this so called pandemic, and securing the way to personal freedom.
---
1967 was a year my late parents knew well. It was one of their happy moments  in life, when they had their 6th child and named him Mark. One more to follow and who took over the "baby" title of the family. The Vietnam war was soon to end and feelings of a terrible war with thousands of deaths had hopes of better days ahead. Yet like all life-altering events, the consequences were to soon follow even unto today and there would be no turning back the clock.
But my parents as many of yours, enjoyed the years of prosperity, with new opportunities and a sense of freedom and pride hanging out with the community wearing bell bottom pants, dancing to disco music and waving the good ol' red white and blue. But the flip side to war is the consequential damage that follows.
---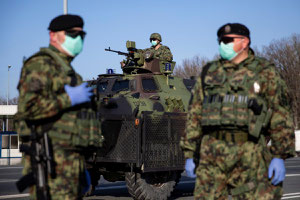 Something else similar occurred in January 2020 in the day of our Lord.  The world was informed of a deadly virus that was about to attack the human race. This one wasn't against the VC but the CV. According to our politicians, THIS IS WAR.
(CNN) Donald Trump has called himself a "wartime president" and said coronavirus is an "invisible enemy." The former CDC director has warned of a "long war ahead." New York Gov. Andrew Cuomo has called on the public to support our "troops," otherwise known as health care workers.
Apparently we must all be in this together. But were you all in it together for the fight in Vietnam? Were you all in it together fighting for our 'supreme' leader election? No, you were not and we are not all in this together for this so called war against a virus that has altered the way we live.
---

By now the news media, your family, your biased social media platform, your neighbors, and of course, the "science", has convinced some of you that this is a deadly virus that needs world cooperation and acceptance of a cloth mask combined with social distancing, when considered reasonable, and now the magic pill vaccine that has been rushed through the red tape. Are epileptic like shaking and unfortunate deaths now considered as one of the normal side effects? Really?  It's so hypocritical to say that we must help our elderly loved ones stay healthy and alive by all of the healthy people masking up and closing businesses, but now telling us those elderly loved ones that are dying from the vaccine are from unrelated medical problems. Sick. Read this quote from Micheal Osterholm.
"As more seniors receive their first covid shots, many will inevitably suffer from unrelated heart attacks, strokes and other serious medical problems — not because of the vaccine but, rather, their age and declining health", said epidemiologist Michael Osterholm, director of the University of Minnesota's Center for Infectious Disease Research and Policy.
https://khn.org/news/article/anti-vaccine-activists-peddle-theories-that-covid-shots-are-deadly-undermining-vaccination/

---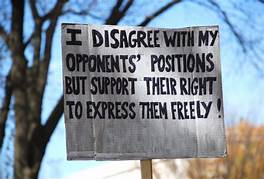 Before I lay out data gum to chew on, I must inform some of you that I may offend you.
This means my free speech may disagree with your free speech and cause a feeling inside you that triggers a physical and emotional response of profanity, anger or hatred. You may call that justified anger because you or someone you know has experienced a major sickness or even death from this virus and my perspective sickens you (no pun intended) I get it. But please know I think very practical when it comes to sickness and death….and that is, it will "practically" happen to all of us at some time and more likely to us after the age of 50. So my time is near too. But we have definitive hope in our Savior Jesus to not fear the end, but rather, rely on the merciful Father who has the keys to the gates of hell and the door to heaven. I know I know, this message is offensive to some, but as Christ once said, "...no city  or house divided against itself will stand." Though it is a metaphor about self destruction, isn't it best that we listen to all sides to to make better judgments for a better future and prevent such destruction among our relationships an communities?"  At this time if you are still offended, I would consider not reading further, leave a comment and 'freely' unsubscribe. 
But keep my number because we would still be happy to give you our best service fixing and restoring your natural stone and our team does not talk politics or pandemics, only hard work and true respect for you and your home. My personal promise!
---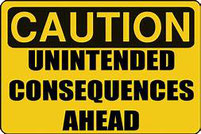 Consequences:
What consequences have occurred since this enemy of the world hit the shores of Normal-dy? Please don't take my word for it, for I'm only an uneducated, simple peasant who by some profound chance, ended up here on this speck of the planet and not on planet Ork. "Nanu nanu."  Don't ignore the consequences... PLEASE!
---

Job losses and hourly losses from Pew Research: 
https://www.pewsocialtrends.org/2020/09/24/economic-fallout-from-covid-19-continues-to-hit-lower-income-americans-the-hardest/
---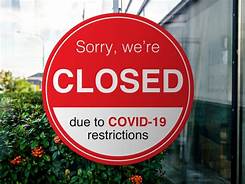 Businesses closed down:
More than four-in-ten U.S. businesses with paid employees – 2.4 million out of the 5.3 million examined – operate in higher-risk industries likely to be affected more deeply by the COVID-19 outbreak, according to a Pew Research Center analysis of federal government data. Upwards of 1 million of these businesses are in retail trade or accommodation and food services alone, among the industries jolted by mandated closures or the need for social distancing.
---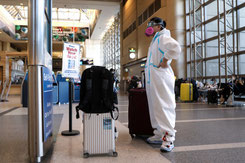 Travel industry:
US Travel Assoc. wrote, 'Since the beginning of March, the COVID-19 pandemic has resulted in over $500 billion in cumulative losses for the U.S. travel economy, equating to a daily loss of approximately $1.75 billion for the past nine-and-a-half months.'
---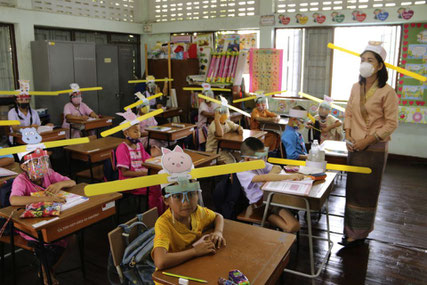 Kids emotionally suffering: https://www.ncbi.nlm.nih.gov/pmc/articles/PMC7444649/
Studies show that young children show more clinginess, disturbed sleep, nightmares, poor appetite, inattentiveness, and significant separation problems. The containment measures like school and activity centers closures for long periods together expose the children and youth to the debilitating effects on educational, psychological, and developmental attainment as they experience loneliness, anxiety, and uncertainty. Compulsive use of internet gaming and social media puts them at higher risk. Children and adolescents with mental health conditions are not used to variation in the environment. Hence there could be an exacerbation in symptoms and behavioral problems. Economically underprivileged children are particularly prone to exploitation and abuse. Children quarantined are at high risk for developing higher risk for mental health-related challenges.
---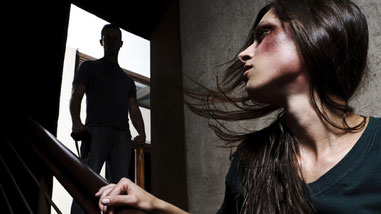 ---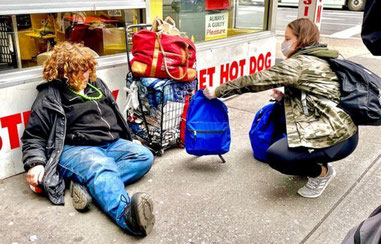 ---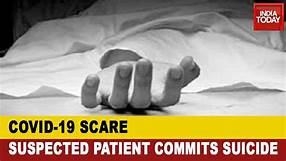 Suicide is increasing due to Covid:
https://abc7news.com/japan-suicides-suicide-rates-covid-women/8359064/
In Japan, government statistics show suicide claimed more lives in October than Covid-19 has over the entire year to date. The monthly number of Japanese suicides rose to 2,153 in October, according to Japan's National Police Agency. Japan is one of the few major economies to disclose timely suicide data -- the most recent national data for the US, for example, is from 2018. The Japanese data could give other countries insights into the impact of pandemic measures on mental health, and which groups are the most vulnerable.
---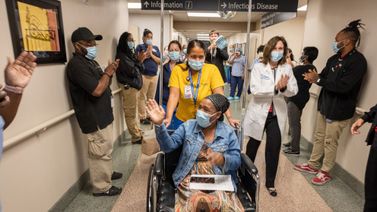 ---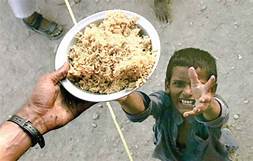 Food scarcity in poor countries:
https://www.worldbank.org/en/topic/agriculture/brief/food-security-and-covid-19
Even before COVID-19 reduced incomes and disrupted supply chains, chronic and acute hunger were on the rise due to various factors including conflict, socio-economic conditions, natural hazards, climate change and pests. But 2020 marks the most severe increase in global food insecurity, impacting vulnerable households in almost every country.
---
Drug overdose up:
https://www.cdc.gov/media/releases/2020/p1218-overdose-deaths-covid-19.html
Over 81,000 drug overdose deaths occurred in the United States in the 12 months ending in May 2020, the highest number of overdose deaths ever recorded in a 12-month period, according to recent provisional data from the Centers for Disease Control and Prevention (The chart - 2011)
---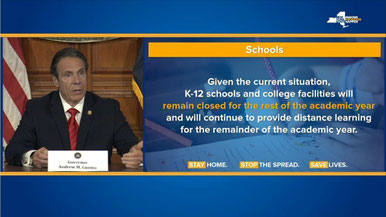 College enrollment:
https://www.insidehighered.com/news/2020/12/17/final-fall-enrollment-numbers-show-pandemics-full-impact 
The final word is that, over all, college enrollments declined 2.5 percent this fall. This is twice the rate of decline reported in fall 2019. Higher education lost about 400,000 students this fall. Community college enrollment saw the sharpest declines, and freshman enrollment is down 13.1 percent, about steady with the previous report. Community college enrollment is down 10.1 percent, up from the 9.5 percent decline in the last report. Public colleges over all lost 4 percent of their enrollment, a concerning fact given public institutions enroll seven out of 10 students.
---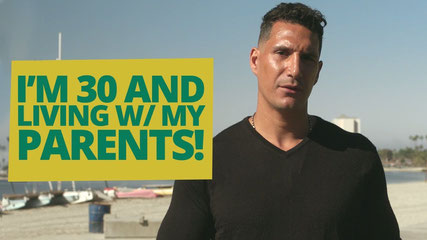 ---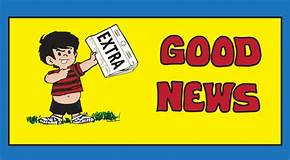 "Mark, you only have bad news, what about all the good things that has happened. You know, the silver lining in all this." Okay, I'll share those too, but sarcasm is my strong point.
The common flu seemed to disappear from our symptoms.
Housing market inflated above normal
People got a 'semi' stimulus check
Amazon bought more vans
The stock market is making cool bubbles. "Yeah bubbles!"
Fast Food drive thrus are killing it...I mean, doing really good.
We get to spend more time with those we don't want to spend more time with.
We finally made progress and skipped the regulations and red tape and ushered in multiple vaccines for trials on real human beings.
Our hands are cleaner more than usual.
Cancer has taken a lesser degree of concern by media.
I learned something years ago and that is to weigh out the pros and cons of big decisions before I make them. And my conclusion is that the cons of world leaders and experts regarding this virus does not outweigh the pros, therefore I think we are in big doo doo. It's time to fight the true enemy and that is the army of Lies, Corruption, Deception and Control. How?
---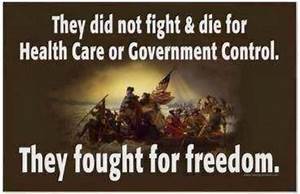 Freedom - "Are we all in this together?"
Honestly I only know one way for America to beat this thing. That is to do a full court press by those who want those consequences to change and take on personal health, open their businesses, educate friends and acquaintances, stand on truth and turn back to one nation under God.
Do not rely on politicians or so called specialists! They are not collectively able to lead us out of this as they have already proven. Only we the people are collectively able to push back with our rights, our convictions, and our desire for freedom and liberty.
As always, you MUST dig deep past the lies to get to the rich soil of truth where you plant your seeds of life foundation called, FREE-THINKING.  Is there any wisdom building a life on lies?
My next newsletter (if you can stomach it) I'll present laws and rights we have to stand against injustice. I highly recommend you visit thehealthyamerican.org and get familiar with your rights.
Blessing to you.
Mark Ortiz
Owner
---
FINAL THOUGHTS
"I'm certain some readers are in complete disagreement with my comments and views due to the impact illnesses may have had on you or your family members. We too have experienced some pretty sick individuals, yet with proper care and cleaning we do the best we can to stay healthy for everyone." 
Thank you for referring Perfect Granite Solutions, the stone leathering, sealing and restoration experts.
Pass this useful information to your staff and everyone associated with the stone industry. Let us know if you want to be added to our Monthly Education Newsletters. Do you have a topic that the industry needs to know about? Email it to me: mark@perfectgranitesolutions.com