Desperate times means...its time for some better news
By Mark Ortiz - Stone Restoration Specialist
Oh how I want to share my political and religious views with all of you in this desperate and turbulent time but how inconsequential is that compared to talking about your natural stone! I mean, really?
I'm going to keep this short because most of you are glued to your blog posts, Facebook, cable news and only a few of you are still watching "TV" and want to know when the end of the world will be.
I like to call myself and optimist and a realist, as many of you do.  This means we don't ignore the obvious nor deny the facts, but we are willing to keep a positive attitude while we make the best decision possible in our families and work places. At a ripened old age in my 50's I have now been through 2 recessions and felt the impact as I own, manage and finance more 'stuff'. If there is anything I have learned it is this, like the human body's digestive system....it will pass. What comes out in the end is sometimes good and sometimes not so much.
Slower times like this enable us to do things we normally wouldn't do; like planning, minimizing, marketing, investing, starting fresh, praying, and maintenance.  Yes, maintenance.  Look around your house or business and look for those areas that you have said, "One day I'm going to do ________?"   Does your kitchen, bath, exterior surfaces need work?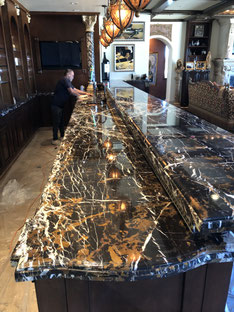 WE ARE STONE AND TILE MAINTENANCE PROFESSIONALS.
IF YOU HAVE BEEN LOOKING FOR A PERFECT TIME TO FIX, CLEAN, RESTORE, CHANGE YOUR NATURAL STONE OR TILE SURFACES, THEN MAYBE IT'S NOW.
WE HAVEN'T SLOWED DOWN OUR PRODUCTION NOR LET ANYONE GO, SO GIVE US A CALL AND SEE WHAT WE CAN CLEAN, POLISH, SEAL OR FIX!
WE ARE ALWAYS STRIVING TO OFFER THE BEST STONE SERVICE FOR OUR CUSTOMERS.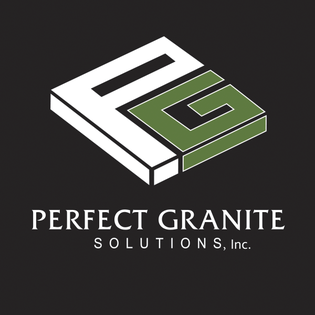 More Importantly...
I know some of you think this marketing ploy is annoying and may be bad timing. I get it! The most important thing is your safety and your health.
There is nothing more we at Perfect Granite Solutions want for you than that. I avoided politics but I can't avoid encouraging you to trust in God.  If you are worried of the unknown, I recommend you call out to God to give you peace and assurance during these uncertain times.
These times will pass and new beginnings will arrive. I want to offer my thoughts prayers for you and your families. If any of you guys want to hook up and chat about it, I'm willing to take the time to meet with you.
Thank you for listening and hopefully we will be hearing from you soon, one way or another.
Blessing to you.
Mark Ortiz - Owner
FINAL THOUGHTS
"Accomplishing something that makes you happy is an awesome cure for the blues.  Get out there and do something productive and rewarding."
Thank you for referring Perfect Granite Solutions, the stone sealing and restoration experts.
Pass this useful information to your staff and everyone associated with the stone industry. Let us know if you want to be added to our Monthly Education Newsletters. Do you have a topic that the industry needs to know about? Email it to me: mark@perfectgranitesolutions.com